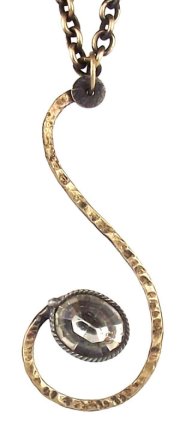 Unfurling
Inspired by fern fronds unfurling, blooms opening, and overall growth & development in life...be it an idea, new life...
This piece is made of a hand-fabricated brass or gold-fill curl with sterling details set w/ 1950's glass. Pendant comes on a 26" vintage brass chain.
This piece comes to you in a muslin bag stamped with my attractive logo and a card that holds care info, ingredients and mini art bio.