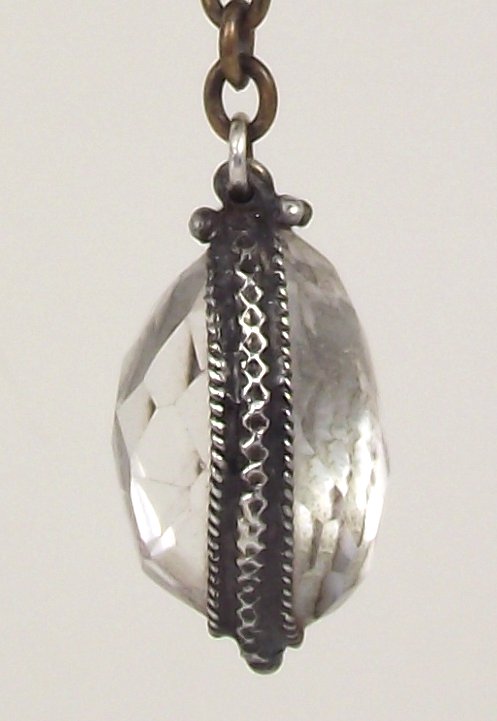 Come Away with Me
Click on image once to start slideshow of images.
Double-sided. Simple rosary style necklace with faceted, organic-nugget-cut rock quartz (rare large size). Wired through the center with sterling & brass oxidized detail. Sterling ring and adjustable, vintage brass chain... 27" from ring. From ring to stone: 2 1/2"
Pendant: L=1" ; W= about 5/8"
Piece comes in a muslin bag stamped with my logo and a card that includes my ingredients card that holds a mini bio and care info too.